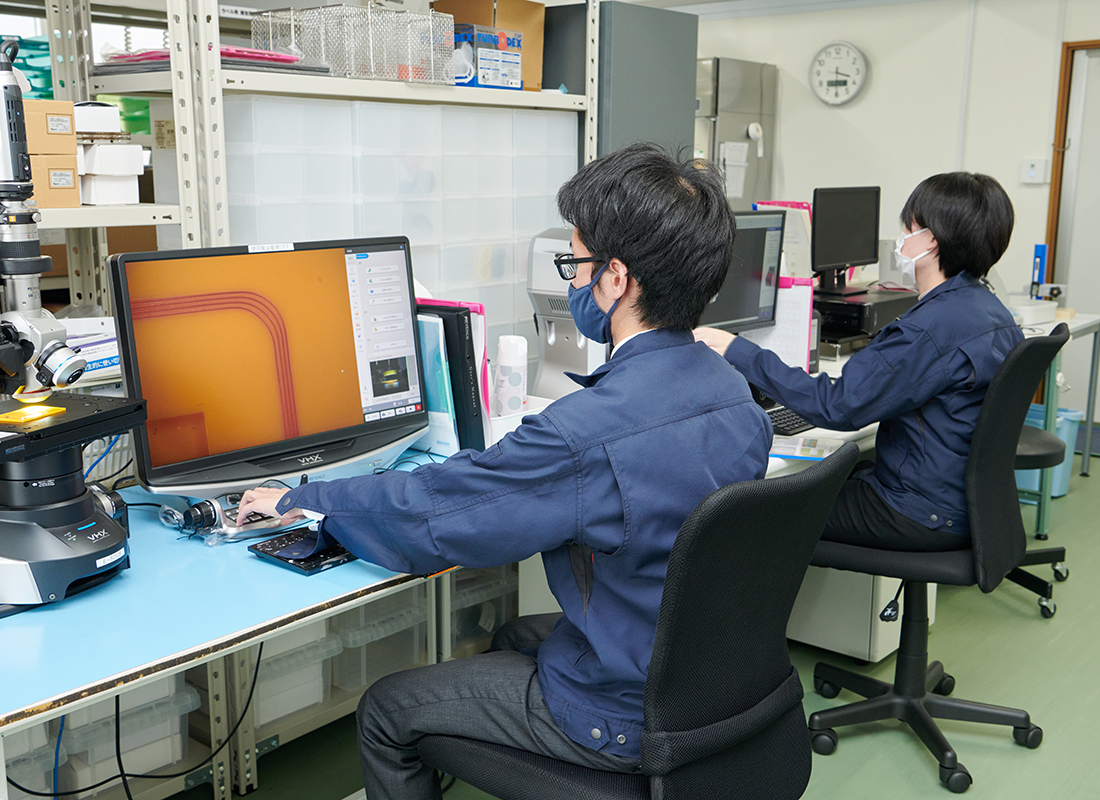 Design technology
We respond to our customers' needs with our unique design technology.
We have been involved in the RFID field for many years.
We are able to design antennas that meet our customers' requirements by utilizing our experience and know-how.
We are also capable of designing housings and molds for non-RFID products.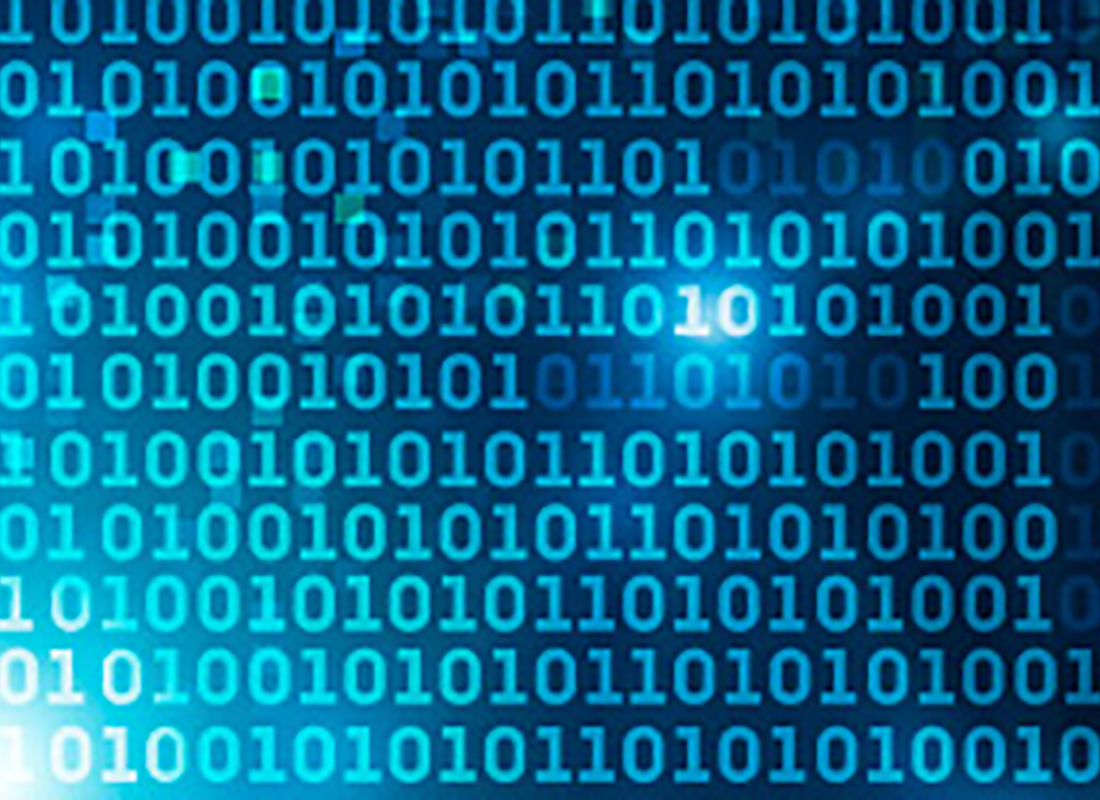 Personalizing technology
We have mass-encoding capability and an in-house software development team.
We can build environments to accommodate tags of different shapes other than cards.
We have the ability to rapidly adapt to new chips with increasingly complex functions, including data encryption.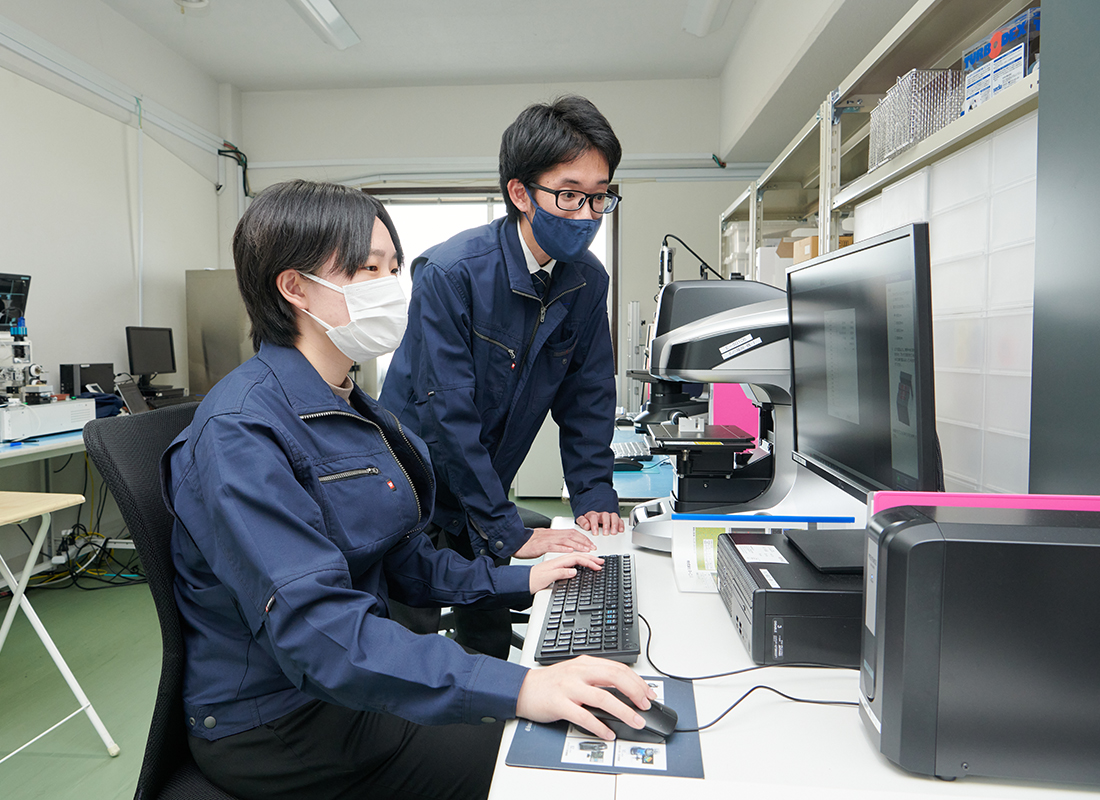 Productizing technology
We are equipped with multiple mounting facilities for bare chip, solder, and wire bonding mounting. Also with resin molding welding technologies, we are able to help our clients from design to commercialization.
Even if you have a rough idea, please feel free to contact us. We will propose a plan that meets your needs.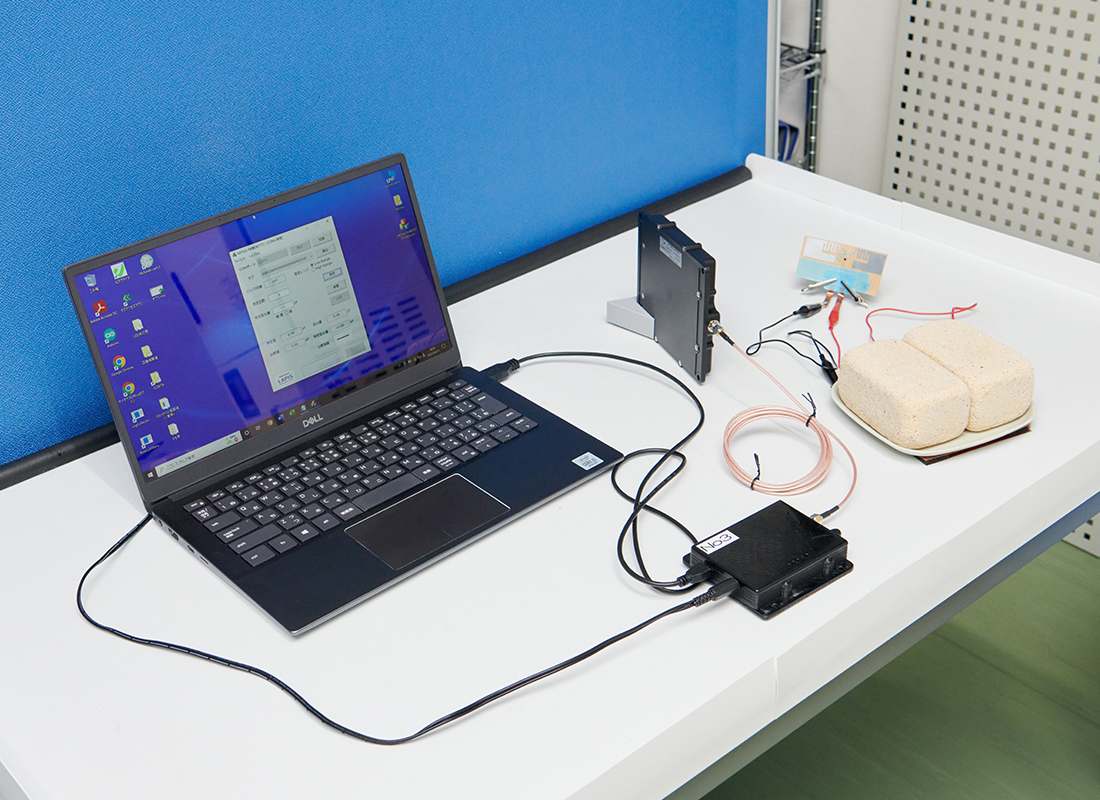 Fundamental technology
We focus not only on ordinary development, but also on new materials and technologies. We have a team specializing in elemental technologies, and researching to discover the latest technologies.